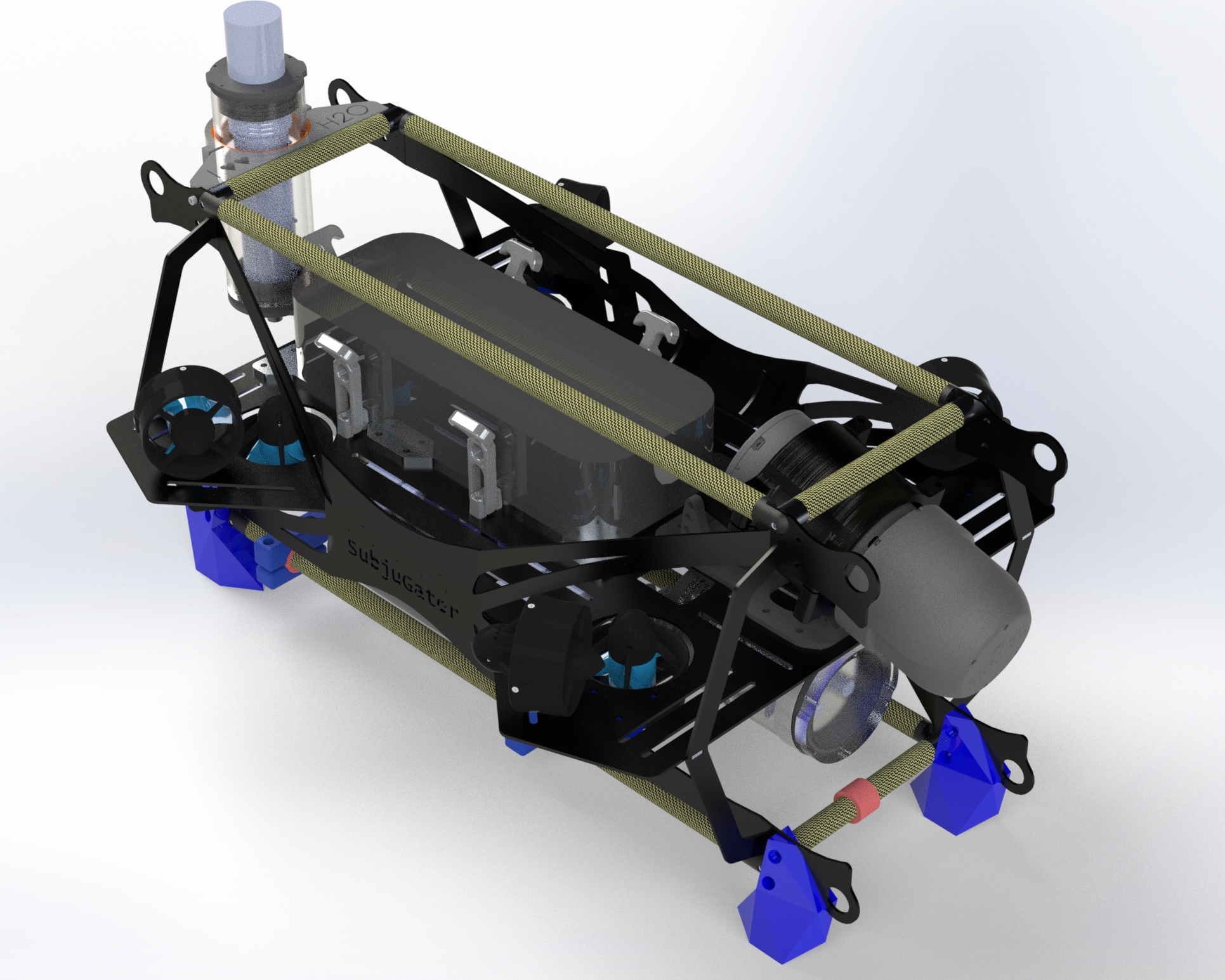 Dry Weight:
~60 lbs
Thrusters:
Blue Robotics T200 (x8)
Dimensions:
36″ x 11″ x 16″
Max Thrust:
~62 lbf static surge
Max Depth:
50 feet
Navigation:
Teledyne Explorer (DVL)
Sensonar STIM300 (IMU)
Max Speed:
2 m/s
CPU:
Intel NUC 10
Battery Life:
4 hours
Cameras:

Point Grey Blackfly
Point Grey Chameleon
See3CAM_CU20
UF's ninth generation vehicle, SubjuGator 9, is currently under design process and soon to be manufactured. Stay tuned!
For additional information, please see our latest AUVSI Publication.